Acts: Be The Church
Welcome (Traditional)
Online Worship - Traditional (05-17-20)
Thanks for joining us for our Online Traditional Service!
Today we continue in our "Acts: Be the Church" series as series as Pastor Allee talks about being welcoming and Acts 10
Here's a snapshot of today's service:
- Welcome / Announcements
- Call to Worship
- Hymn: Are Ye Able
- Affirmation of Faith
- Gloria Patri
- Testimony!
- Pastoral Prayer
- Special Music: "He's Been Faithful"
- Doxology
- Scripture Reading
- Message: Acts - Be Welcoming
- Hymn: What A Friend We Have in Jesus
- Closing / Benediction
Series Information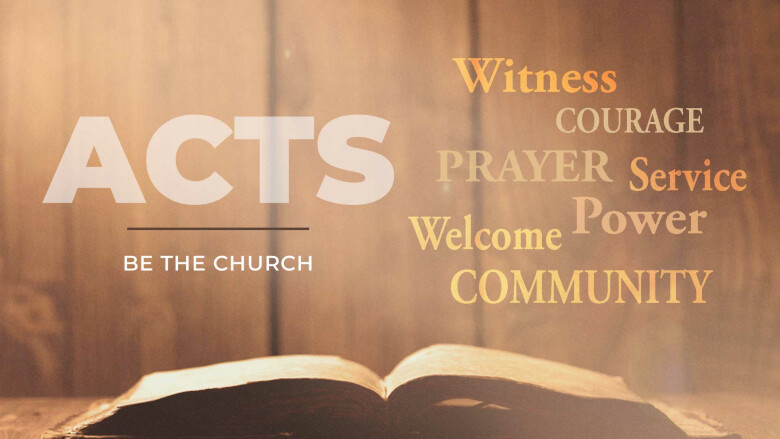 In this sermon series we dive into the book of Acts and discover what it means to "Be the church".