Teachable Moments
The Forgiveness Factor (Traditional)
Online Worship - Traditional (09-13-20)
Thanks for joining us for our Online Traditional Service!
Today, we are continuing in our sermon series "Teachable Moments", where we will dive into the gospel of Matthew as we talk about forgiveness.
Here is a snapshot of today's service:
Prelude: "I Want to Walk as a Child/Blessed Assurance" - Kathleen Thomerson /arr. T.Taylor
Chiming of the Hour
Welcome / Announcements
Choral Introit: "Grace Greater than Our Sin"
Call to Worship
Hymn: "There's a Wideness in God's Mercy"
Affirmation of Faith
Gloria Patri
Pastoral Prayer / Offering Prayer
Offertory: "Breathe on Me, Breath of God,"
Doxology
Kid's Moment
Message: Teachable Moments: The Forgiveness Factor - (Matthew 18:21-35)
Closing Hymn: "Freely, Freely"
Benediction
Postlude: "Fugue in G minor" - Johann Sebastian Bach
Series Information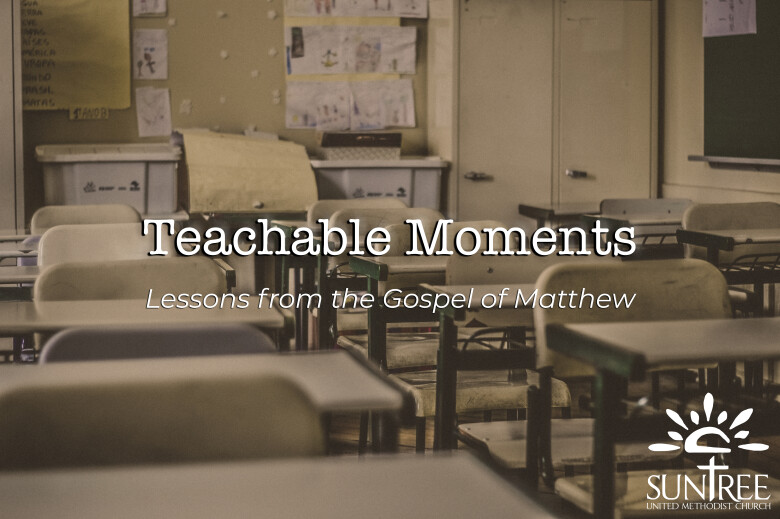 A sermon series about "teachable moments" found in the gospel of Matthew.