Augie's Last Sunday
Augie's Last Sunday (Traditional)
Online Worship - Traditional (06-14-20)
Thanks for joining us for our Online Traditional Service!
Today is Pastor's Augie's last Sunday, so we celebrate and reflect with him this morning as he talks about 1 Corinthians and looks back on his time at Suntree UMC.
Here's a snapshot of today's service:
- Welcome / Announcements
- Call to Worship
- Hymn: Creating God, Your Fingers Trace
- Affirmation of Faith
- Gloria Patri
- Pastoral Prayer
- Special Music: Rise, O Men of God
- Doxology
- Scripture Reading
- Message: Pastor Augie
- Hymn: Hymn of Promise
- Closing / Benediction
- Postlude
Series Information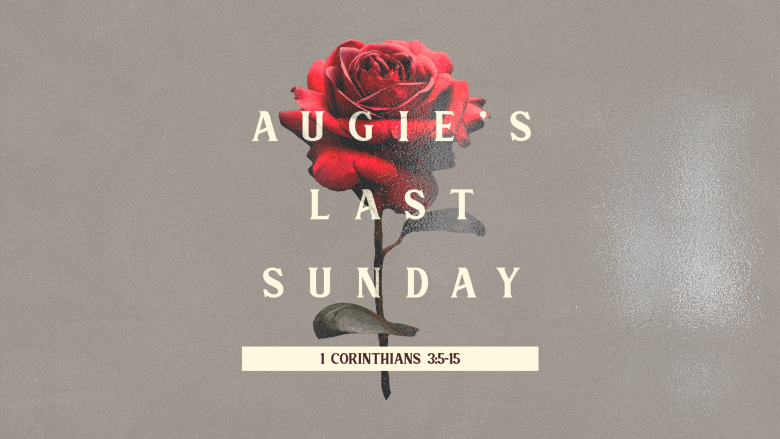 Today we say good-bye to the Allen family! They have truly been a blessing to Suntree, and they will be missed. We love you guys!
1 Corinthians 5:3-15