Virtual Vacation Bible School
Welcome to Virtual Vacation Bible School!
We are so excited that you have joined us for our very first Virtual VBS!
At Rocky Railway, kids explore Jesus' power in them and how we can trust Jesus—not our own strength—to pull us through life's challenges. COVID-19 has come through our lives like a freight train and derailed countless plans, routines, and expectations. This summer, more than ever, the kids need the hope, reassurance, and abundance of God's love through the unique ministry of VBS. The Bible Points for Rocky Railway are so relevant.
Jesus' power helps us do hard things. Jesus' power gives us hope. Jesus' power helps us be bold. Jesus' power lets us live forever. Jesus' power helps us be good friends. We all need to trust Jesus' power to pull us through these unprecedented times!
Below you will find drop down menus for each day. Videos will be posted by midnight the day before, and will remain there for the week so that you can revisit the previous videos if you like.
Be sure to send your pictures and videos of your kids participating to Briana and for our picture and video contest. Prizes will be awarded!
If you have questions please contact our Director of Children's Ministry at
---
Day 1
How to size your buff
Intro Video Day 1
Bible Adventure Day 1
Kid Vid-Dominics Story
Imagination Station Day 1
Wrap-up Day 1
Day 2
Sunday Getting Ready :-)
Intro Day 2
Bible Adventure Day 2
Kid Vid-Analiz
Imagination Station Day 2
Wrap-up Day 2
Day 1 Kid Video Fun
Day 2 Craft Tutorial
Day 3
Intro Day 3
Bible Adventure Day 3
Craft Tutorial-Day 3
Kid Vid-Lauren
Imagination Station Day 3
Wrap-up Day 3
Suntree Kids from Day 2
Faith Catcher Instructions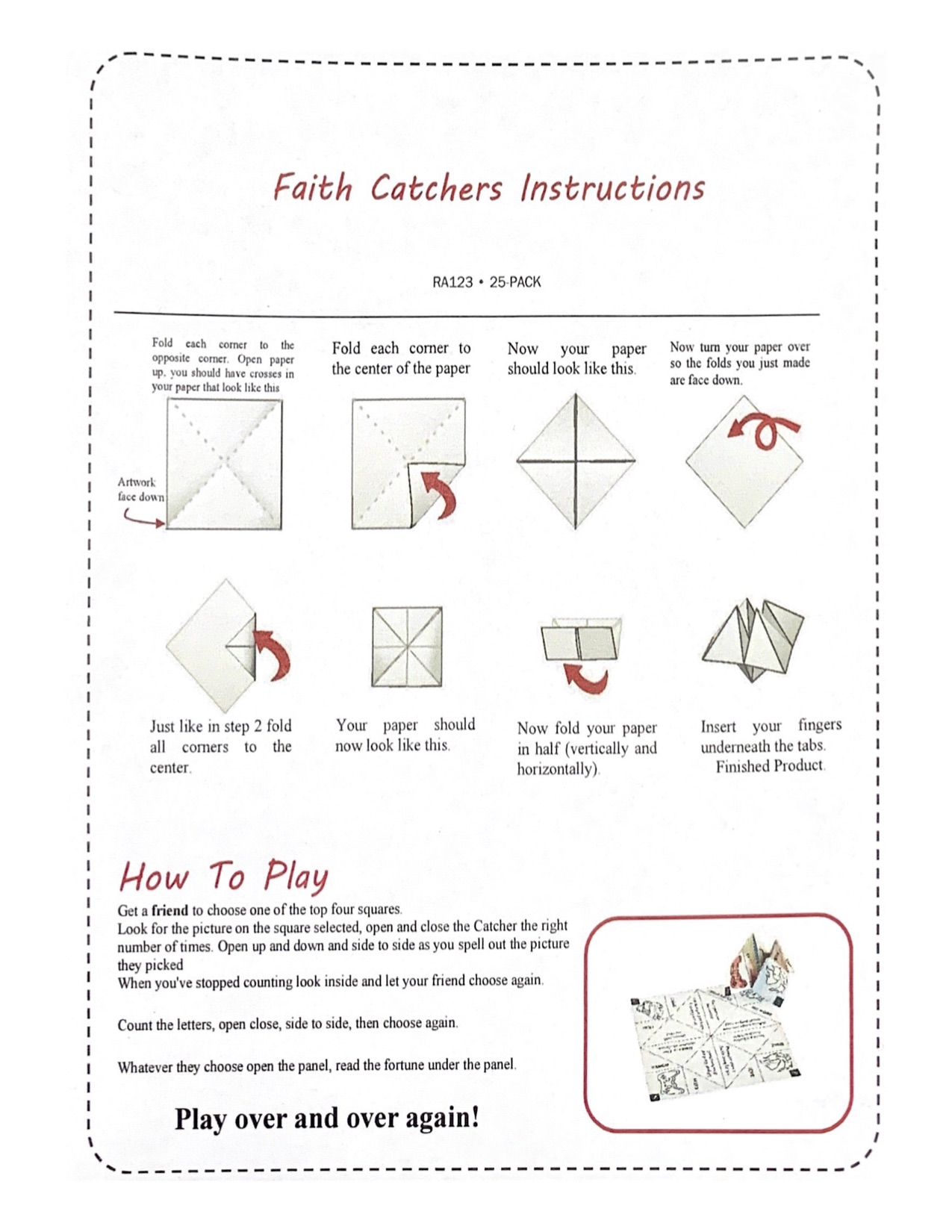 Day 4
Intro Day 4
Bible Adventure Day 4
Kid Vid Day 4
Craft Tutorial Day 4
Imagination Station Day 4
Wrap-up Day 4
Suntree Kids Wrap-up Day 3
Day 5
Intro Day 5
Bible Adventure Day 5
Kid Vid Day 5
Imagination Station Day 5
Wrap-up Day 5
Elementary Crafts Day 5
Suntree Kids Wrap-up
Final Day Video--Thanks for a great Week!