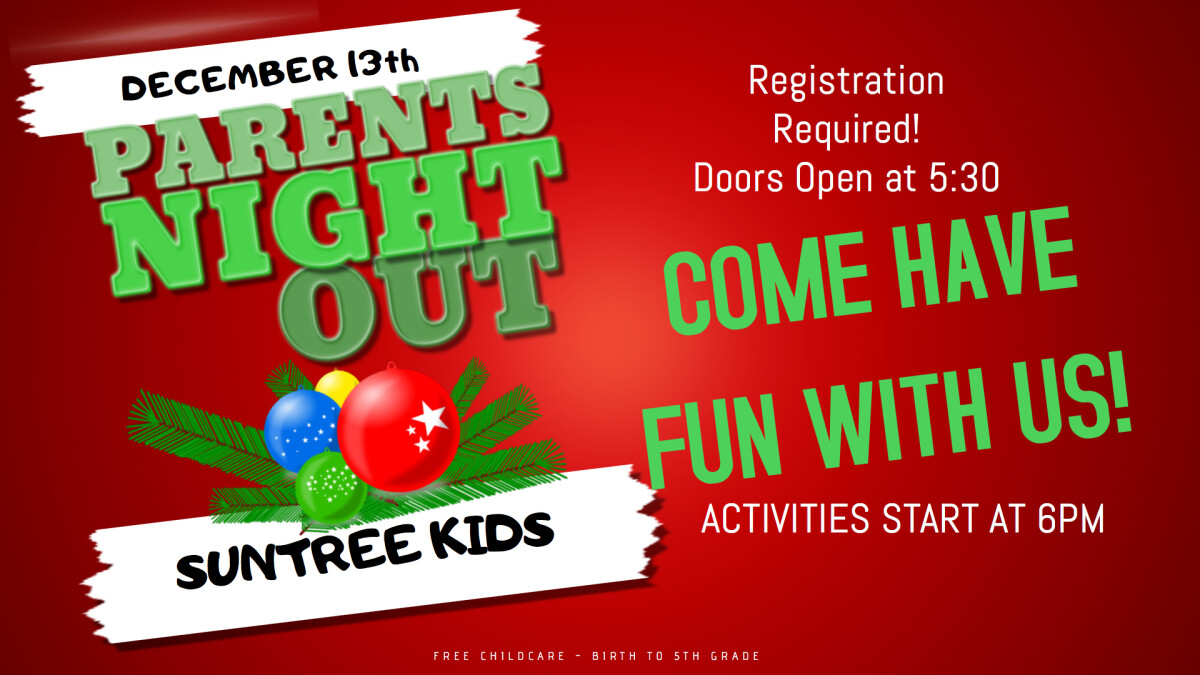 Friday, December 13, 2019, 5:30 PM - 8:00 PM
Parents enjoy time together eating dinner, running errands or gathering with other parents for a fun activity knowing their children are being loved and cared for in a safe, fun environment on December 13 from 5:30 to 8 p.m.
Kids will enjoy games, crafts, pizza, snacks and fun! This event is FREE but Registration is required!
Space is limited! Please register early.